Easy Clear Customized
Transparent Roller Blind
This clear vinyl outdoor shade made of transparent PVC 'Clear 610GSM' is ideal for weather protection.

The very robust "PVC Clear Foil" protects against wind and rain, but at the same time offers optimal visibility and makes the covered area spacious and comfortable.
An excellent thermal insulator, transparent PVC is ideal for turning your porch, deck, balcony or terrace into a cozy veranda, even in cold weather!
Clear 610g/m²: transparent PVC weather protection film
Optimum transparency and thermal properties (-4°F to +150°F)
Excellent mechanical properties and tear resistance
Tailor made in Italy
Reinforcement profile (bar) for heights over 43 inches
Reinforcement profile: All roller shades with a height greater than 43 inches are made with an aluminum reinforcement bar. This sturdy profile is positioned horizontally at half height and gives the awning rigidity and structural strength.
Enter the dimensions of your transparent roller shade from plate to plate (here all the details about the dimensions).
You will immediately see the total price and can easily buy your "Easy Clear" online!
Description
Easy Clear is the entry level transparent roller shade by Maanta, which combines strength and quality at an unbeatable price on the market. Ideal for those who are looking for a practical and safe solution to isolate in an immediate way outdoor spaces such as balconies, terraces and outdoor areas, protecting them from rain, moisture and dirt. In this way you can give new life to your balcony, even during the winter months.

We use PVC Clear 610g/sqm fabric, which is an extremely strong, but at the same time elegant and soft to the touch film. Thanks to its mechanical properties, it acts as thermal insulation, ensuring protection from wind, water and humidity. But that's not all!

The vertical transparent blind Easy Clear is entirely Made in Italy, and is made to measure to fit your needs! Just enter the actual measurements of the awning in our online configurator to get an immediate and free quote for your vertical shade.

The installation is easy and does not require skilled labor, in a few minutes you will have made your cover. Just follow our online guides, video tutorials or rely on our customer care service.
Easy Clear is custom made to fit your space perfectly.
You can cover balconies, terraces, porches and pergolas quickly, inexpensively and effectively!
Contents of the package: clear roller shade with universal mounting plates for wall/ceiling mounting, crank handle
Depending on the version chosen, you will also receive:
Clear with hooks: includes two practical hooks for fixing the terminal
Clear with cables: includes lateral stabilizer cables in stainless steel
EasyClear is a uniqe and modular transparent roller shade.
Reuse the same installation by changing fabric: with the EasySwitch system you can replace the transparent Clear fabric with a shading fabric (Pureshade or Braid5) in less than 2 minutes.
Benefits

Versatility
The transparent PVC roller shade can be raised and lowered quickly and easily when needed. It is ideal to adjust the protection of the space from sudden rain, humidity and wind. In addition, as it can be rolled up, the space will become completely open again when you close it.

---

Safety
All components are Made in Italy and ensure maximum safety for you and your family. Our PVC Clear fabric is also free of harmful chemicals.

---

Transparent PVC Clear
Clear is an extremely robust and tear-resistant PVC film, yet elegant and soft to the touch. This material has been specially created to withstand long outdoor use, even in very challenging weather conditions.

---

Easy installation and guaranteed customer service
This transparent awning is extremely easy to install, even for the inexperienced. And if you have any questions, you can consult the installation instructions and our customer service.

Features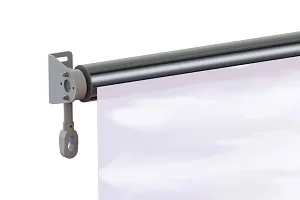 Ultra Sturdy
Digital processing and carefully chosen materials guarantee extra sturdiness. Easy Clear can easily reach sizes up to 350cm in width and height.
The PVC Clear film is ideal for intensive outdoor use and high performance in all weather conditions.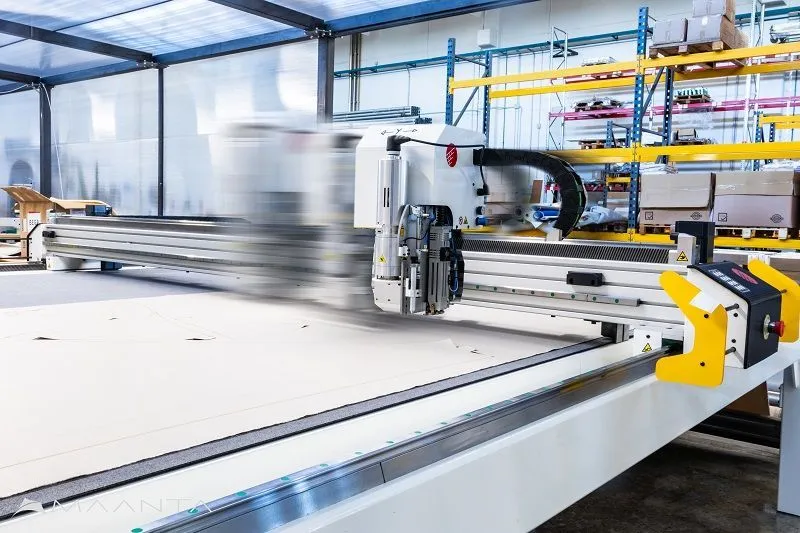 Custom sizes
This model of ours is also available made-to-measure. This means that you can protect your outdoor space to perfection - to the centimetre! Whether you need to protect your balcony or restaurant terrace, we will find the best solution for you.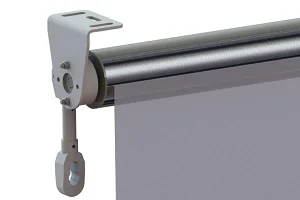 Fully equipped
Each Easy Clear model includes everything you need for installation: reel with wall or ceiling mounting plates, winch with pole, hooks for fixing the terminal. It is also possible to add optional extras, with a total discount of 5%.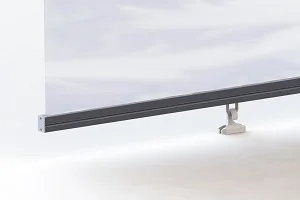 Hooks for roller shades
Normally sold as accessories in our version they are included in the price (2pcs). The eyelet hooks are ideal for securing the awning to the floor or railing, essential to ensure that the awning does not flap in the event of even a light wind. The distance between the holes of the eyelet is 4 cm, the screws are included.
Strengths
Weather resistance
Thanks to the Easy Clear roller blind, you can use your terrace, balcony or veranda even in winter. Thanks to the strength and versatility of the transparent 610g PVC film, you can provide hermetic insulation for your outdoor area and protect it from wind, water and moisture. The thermal insulation allows you to transform your terrace into a living area even in the coldest months.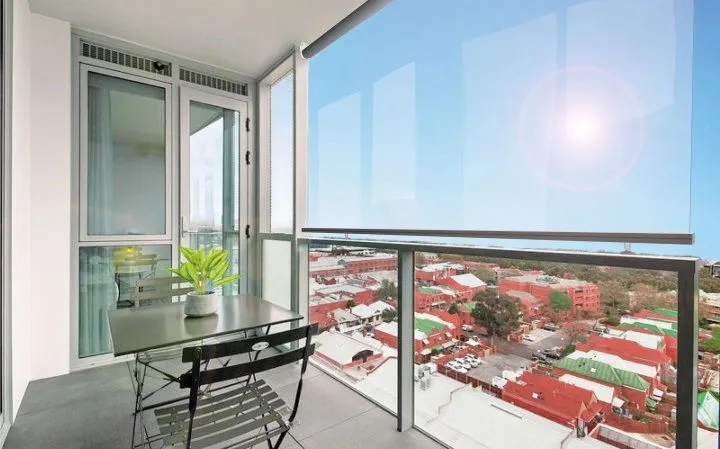 Adjustable protection
The adjustable height of the roller blind gives you the opportunity to perfectly protect your outdoor area. This way, you can decide for yourself how much you want to seal the balcony or terrace to prevent the accumulation of dirt and moisture. The awning can be quickly rolled up again to ventilate the area or enjoy the fresh air in good weather.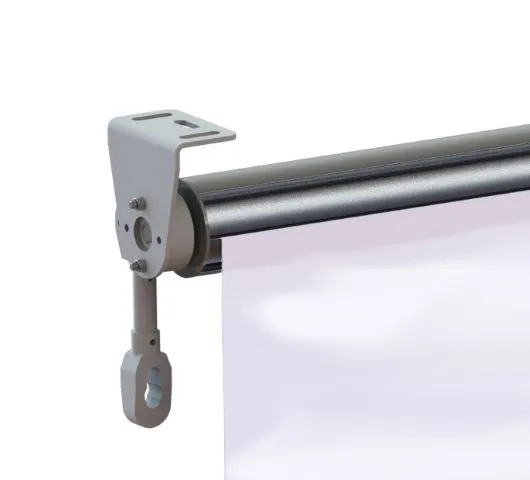 Lightweight and robust PVC film
Our PVC Clear film is made of transparent PVC resin. This material is extremely lightweight, weatherproof and UV resistant. Clear is also an excellent thermal insulator and free of harmful chemicals. Its excellent mechanical properties ensure very high tear resistance combined with a soft feel.

Protection with a view: Thanks to the transparent fabric, Easy Clear PVC roller blinds allow you to create a protected environment without compromising your view and without giving up natural light. An excellent solution for anyone who wants to protect their balcony or terrace and at the same time create a bright, friendly ambience.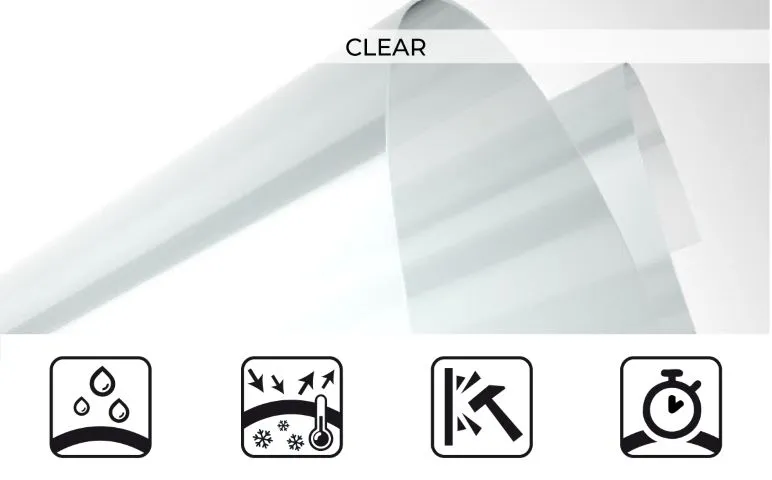 Balcony and terrace protection
Would you like to use your terrace or veranda even in winter and avoid cold, damp and dirt? The transparent Easy Clear vertical awning is the ideal solution. Thanks to the PVC film, it provides optimal insulation for your outdoor area, which you can use in a variety of ways.

Almost an extra room: any ideas? You could create a space to relax, or, why not, set up a small fitness area? If you love plants you can create a shelter for your houseplants.

But don't neglect the practical aspects either! If you are short of space at home, you can use your balcony to store bulky items such as bins, boxes or bicycles. Or you can hang up your laundry without cluttering up your flat with uncomfortable clothes racks.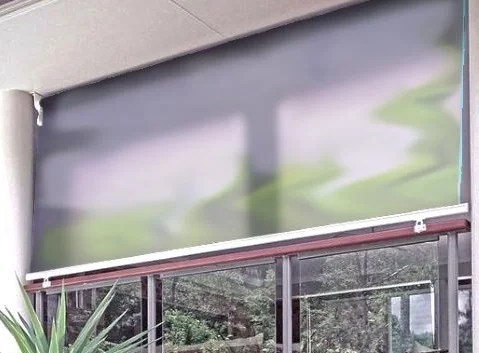 Outdoor areas of cafés and restaurants
Not only private terraces and balconies: Easy Clear vertical roller blinds are also the ideal solution for cafés, restaurants and other businesses that want to use an outdoor area during the winter season. There are thousands of ways to use your outdoor space. With Easy Clear, you can find the solution that best suits your needs at an unbeatable price!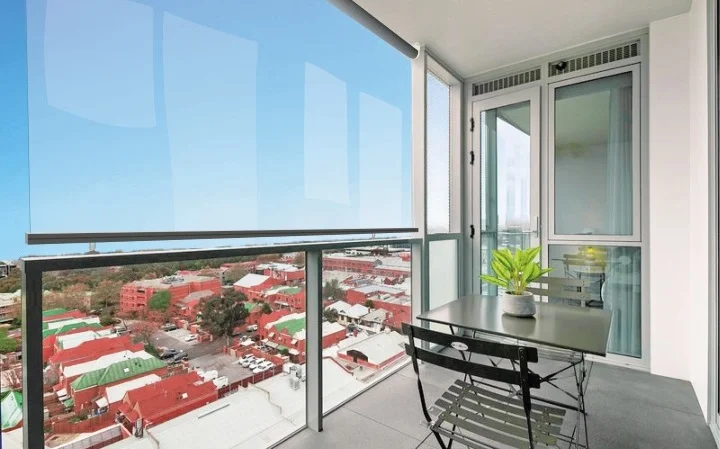 Instructions
Assembly instructions in PDF format with technical data, content and step-by-step instructions for assembling Easy Clear.
Review

BETTER ASSISTANCE
Better assistance than Amazon, very kind and helpful. Exceptional quality and design for both poles and curtains.
The first wind test showed the clear superiority between the purchased 4x5m sail and that of another brand that we previously mounted. The shade sail lets the wind pass without getting upset.
Mounted here on Etna, it has also faced its first volcanic ash rain without any damage.
Massimo Grieco
Review left on Google MyBusiness see others

ROBUST AND QUALITY
Excellent products, I bought both poles and sails.
The posts are of excellent quality, sturdy and aesthetically beautiful, the purchase cost in my opinion is fully justified by the quality of the product ...
The sellers found them friendly and very helpful. Advisors to everyone to buy their products.
Davide Corsaro
Review left on Google MyBusiness, see others

EXCELLENT CONSISTENCY
I have carried out several orders related to anchor poles and sails and I have always had a great time. The anchoring poles are of excellent workmanship and of great quality ditto for sailing awnings. I have always placed telephone orders, finding competent and kind operators every time.
Paolo Brignoli
Review left on Google MyBusiness, see others
FAQ
How to measure vertical roller blinds?
All measurements refer to the complete awning with roller and fixing plates.

The fabric/PVC film is slightly narrower.

Here are the distances from the outside of the plate to the fabric for the various products (the distances are symmetrical on each side).

Easy Clear and Easy Roll without guide wires:
The fabric is overall 92mm (46+46mm) narrower than the complete structure.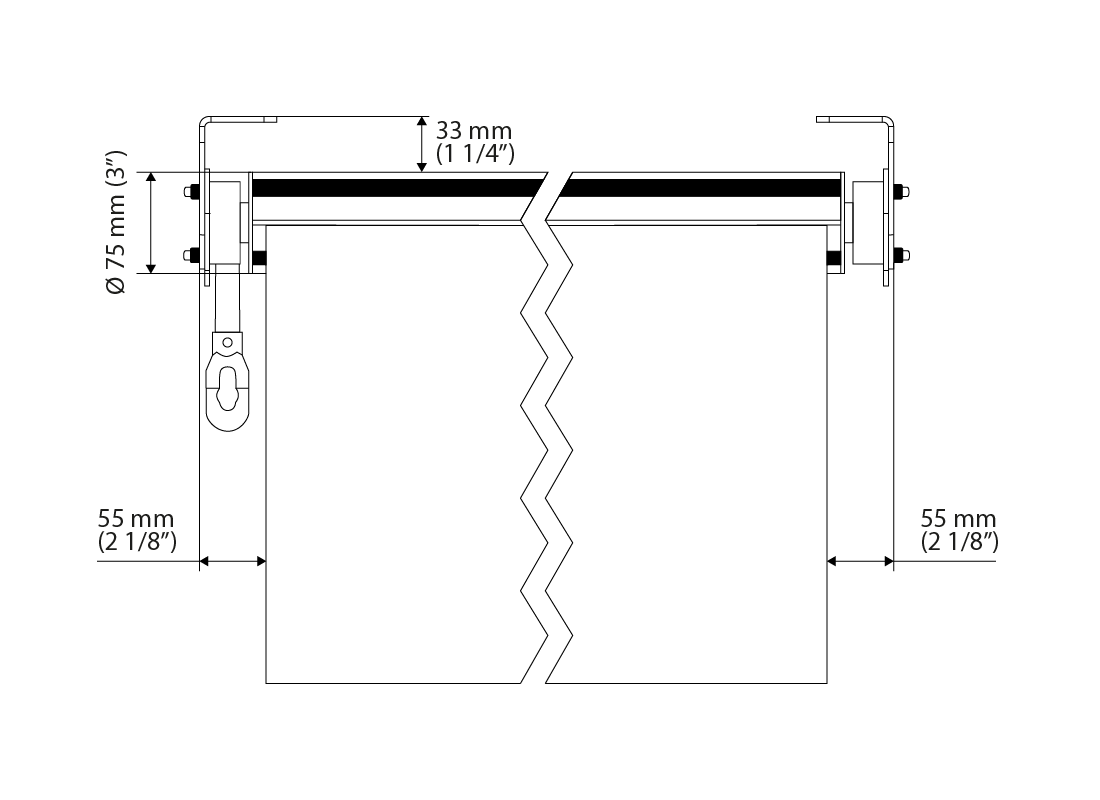 Reef Roll with guide wires:
The canvas is 98mm (49+49mm) narrower overall than the complete structure.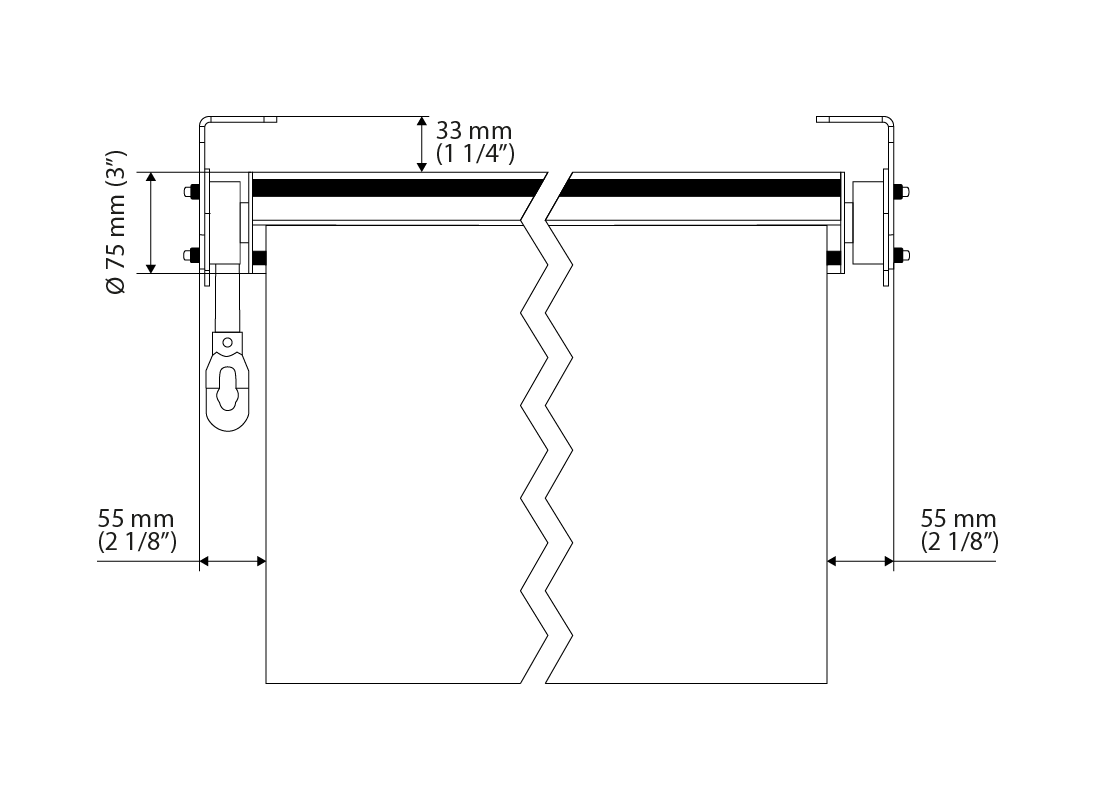 The dimensions of the fixing plates are identical for all Maanta vertical blind models.