Outdoor Roller Shade Reef Roll -- Standard Sizes
Roller Shade with Stainless Steel Wire Guides
Reef Roll is a outdoor roller shade with stainless steel wire guides that eliminates glare and improves your privacy.
It is an economical, practical, fast and minimally invasive solution for your terrace, balcony or porch.
The DIY product does not require skilled labor in installation.
It can be purchased with manual operation or with the innovative wireless motors that can also be purchased separately at a later time.

Reef Roll  reduces the interior temperature by up to 59 ° F!
It is available in 2 different types of fabric; our waterproof Purishade® or our breathable Braid5, find out more by clicking here.

Why choose Reef Roll :
EasySwitch technology: Transform your roller shade into a transparent shade for the winter by replacing the sheets with

EasyClear®

by Maanta.
The only one that can be replaced in less than 2 minutes without having to dismantle the entire roller shade
Oversized roller diameter 75 prepared for EasySwitch
Aluminum terminal
Can be motorized without building works (discover the

Maanta motorization kit

)
Ready for home automation with Google, Alexa and IFTTT
INCLUDES 70 euros of accessories:
Stainless steel wire guides

Wall or ceiling fixing plates
Winch with 150cm hand crank
It is delivered disassembled so that the roller and each of its components can be easily transported even to the highest floors.

Reef Roll  is a unique modular vertical roller shade.
Reuse the same installation to change fabric in winter, with the EasySwitch system you can replace the shade fabric with a transparent rainproof and windproof fabric in less than 2 minutes, without having to remove the whole structure!
Reef Roll is a roller shade that can be equipped with an innovative motor with a built-in lithium battery, capable of more than 200 openings/closings on a single 6-hour charge.
  Reduces the amount of solar heating by 85%
  Eliminates the phenomenon of glare that is the annoying direct light in the eyes, especially when the sun is low (winter)
  Optimal management of natural light and privacy thanks to infinite adjustments
  Significant savings on summer air conditioning costs
This battery can be charged through a practical 12V power supply or by integrating a practical solar panel completely disconnected from the electrical system! Thanks to the WifiBridge we will be able to control everything from our Smartphone, also setting up scenarios that can make the tent go down/up at predefined times.


Reef Roll is created as a solution of several problems that our team has faced both in the office and in their private homes. The goal was to create a combination of technology and functionality while maintaining a lower price for the segment.

The problem: The heating of the windows during the summer season results in the release of huge amounts of accumulated heat into the rooms. Conversely, winter gusts result in the entry of a lot of cold air. The wind also makes all the external elements unstable. A possible motorization should be SMART & GREEN, controlled by a remote control or by phone via wi-fi, off-grid and then disconnected from the 'normal' power line to avoid costs of electrical connections, powered by a solar panel. Finally, privacy: very often we are not pleased that anyone can see what we do.

The solution: We have solved all these problems by creating Reef Roll. Made in Italy, equipped with Easy Switch technology that allows us to switch from summer to winter cloth in a few moments, it can be equipped with our motor M13x13LT which is equipped with an internal lithium battery. This battery can be charged through a practical 12V power supply (6 hours, full charge for 200 cycles) or it can be equipped with a solar panel that keeps the circuit always in charge. Being totally self-powered is a very green solution and does not involve additional costs of connection to the home network. In addition, thanks to WifiBridge you can control everything from your smartphone and create scenarios that can set openings / closings at predefined times! Reef Roll is a drop awning equipped with practical lateral stainless steel cables that can be hooked to special support plates: both during the sliding and when the awning is lowered stability will be guaranteed!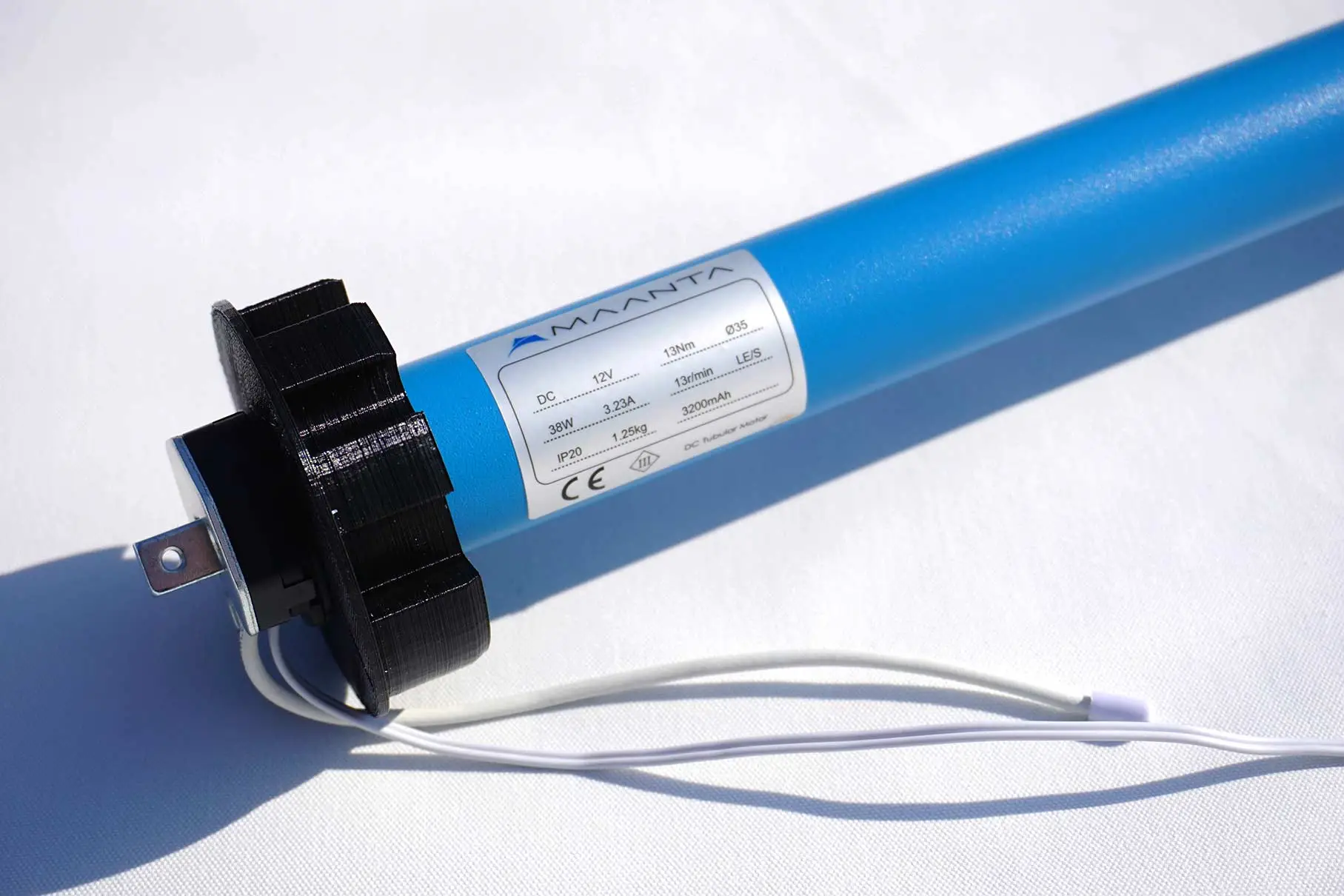 Off-grid motorized roller shade
As previously described, Reef Roll can be equipped with a 12v M13x13LT motor with integrated lithium battery that allows you to manage up to 200 descent and ascent cycles. The full charge can be done in 4 hours via USB, but as an accessory we recommend the smart solar panel that keeps the charge constant. It can also be equipped with WifiBridge that allows you to control opening / closing times directly from your Smartphone! Thanks to the smartphone APP we will be able to create 'scenarios' with automatic opening / closing at predefined times.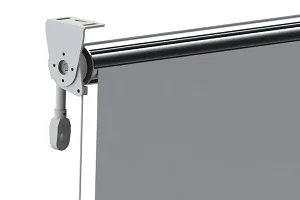 Stainless steel cables
Reef Roll is equipped with stainless steel side cables that will hold it in place both during handling and in the static phases. The design is very essential and minimal, they will not disturb the view in the least. This solution will allow for excellent wind resistance!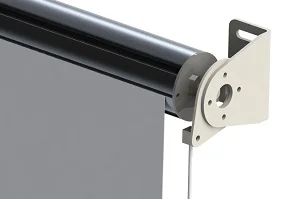 High quality materials
Reef Roll has been tested in the most demanding conditions and approved by our research and development team. The very high build quality and the materials used make it suitable for intense outdoor use! With this drop awning you can protect your balcony, terrace, pergola or gazebo in any season.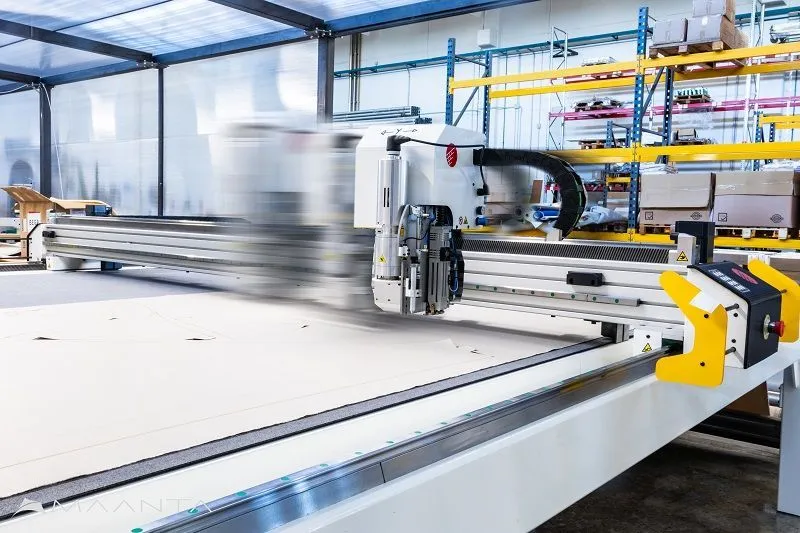 Custom sizes
This product is made to measure directly in Italy! Thanks to our digital cutting bench we will be able to have asolute precision! It will therefore be possible to perfectly protect our outdoor space! Absolute precision is combined with the elegance of the materials used (stainless steel, aluminum, fine fabrics) creating a true masterpiece of craftsmanship. Setting up a Maanta roller shade is simple: enter width and height in the configurator and you will immediately receive the exact quote.