Weathertech becomes Purishade®
The new name expresses the renewed sustainable vocation of our best waterproof fabric for sail shades!
For this reason we decided to choose a name that expressed its "green" vocation and to call it Purishade®.
How was the Weathertech fabric born and what was its evolution?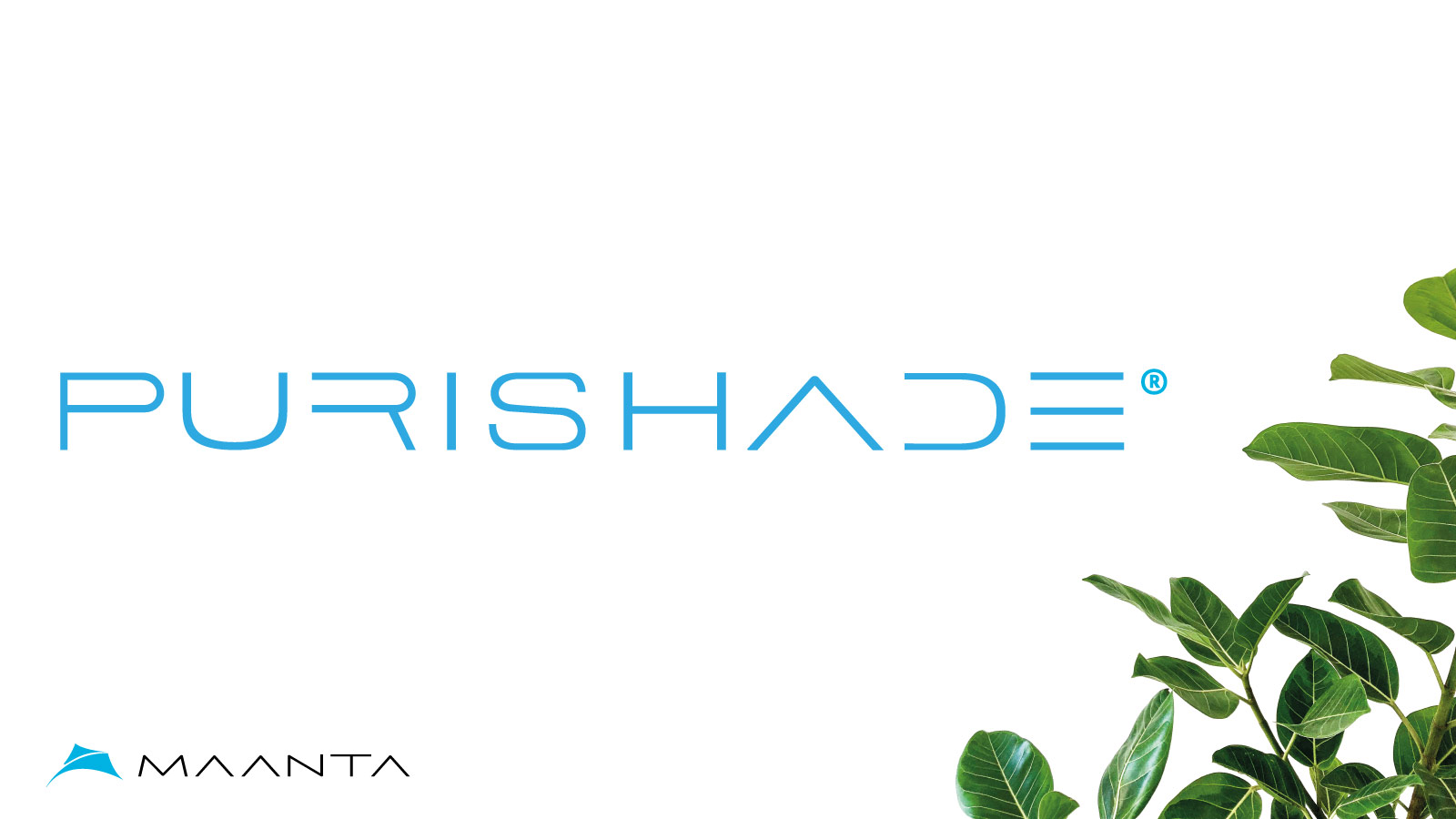 In 2020, after 3 years of research, Weathertech was born, the revolutionary waterproof fabric for shading sails developed exclusively by Maanta.
During 2021 we have further improved our proven fabric.
Purishade® fabric retains all the properties of Weathertech fabric:
Respect for the environment (polypropylene fibers, with an extremely favorable HIGG sustainability index)
Mechanical properties (very high resistance to abrasion, tensile strength and stress)
Correct mix between waterproofness and breathability
Color persistence, mold resistance
Frequently asked questions about Purishade® fabric
Are Purishade® and Weathertech the same fabric?
The soul of the two fabrics is identical: it is the same very robust polypropylene fabric.
From what date does Weathertech is it in fact a Purishade® fabric?
All sails made from September 2021 use the latest version of Weathertech fabrics.  
If you bought a sail in Weathertech after that date you already own a sail in Purishade®!
Is the Purishade® more or less robust than Weathertech?
The resistance to traction, abrasion and stress, the impermeability, the breathability and the persistence of the colors of the Weathertech had to be preserved. The Purishade® has been thoroughly tested and the results have exceeded expectations confirming the excellent properties of Weathertech!