Brendolà | The sail for the winery
BrendOlà is a new wine bar in town. It has renovated the interior in a modern style, a mix of abstract paintings, large glass chandeliers, a white counter and a few shabby chic wooden pieces. 

The owner has already spent a lot of money on the interior renovation, but there is still a need to cover the outdoor space furnished with tables and chairs for those customers who wish to linger outside the restaurant even in winter. 

The owner wants to protect from the rain but does not want to invest too much. He therefore opted for the waterproof Easyshade sail in white, to give light to the outdoor area even on dark winter evenings. He decided to anchor the two sail corners of the side of the wall using two kit wall Muscle x3 with a beige nautical rope. He decides to use two anthracite-coloured Ulisse poles for the opposite side to highlight the brightness of the white sail. He didn't want to drill holes in the concrete floor, as it is on public ground given that the winery gives onto a large, busy square. He therefore decides to anchor the two Ulisse poles with Easy Ballast ballast bases and fill them with the gravel slabs that decorate the large pots of plants and flowers that characterise and surround the restaurant's outdoor garden.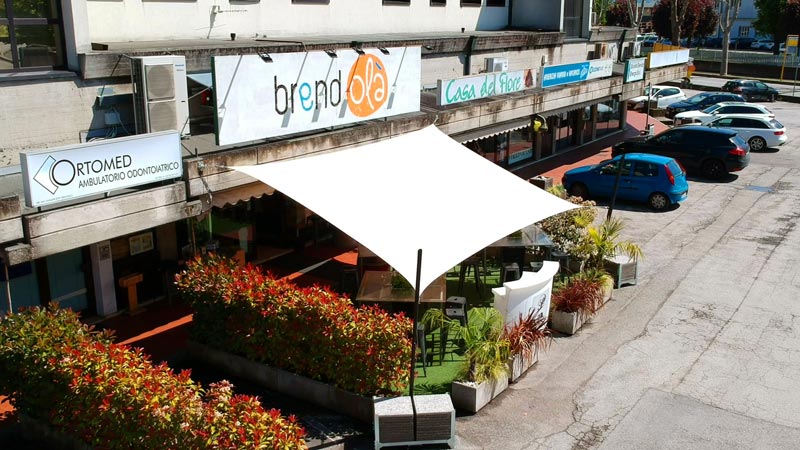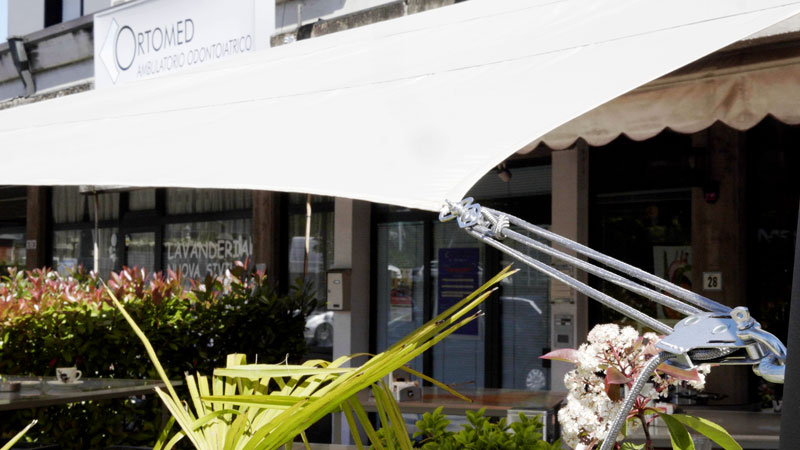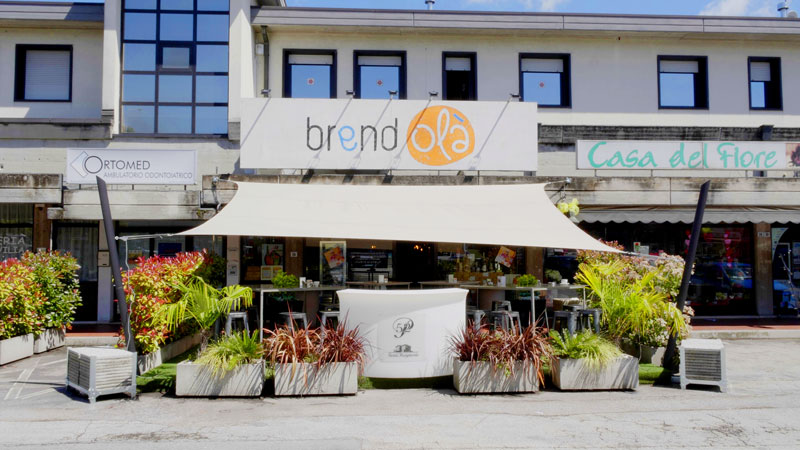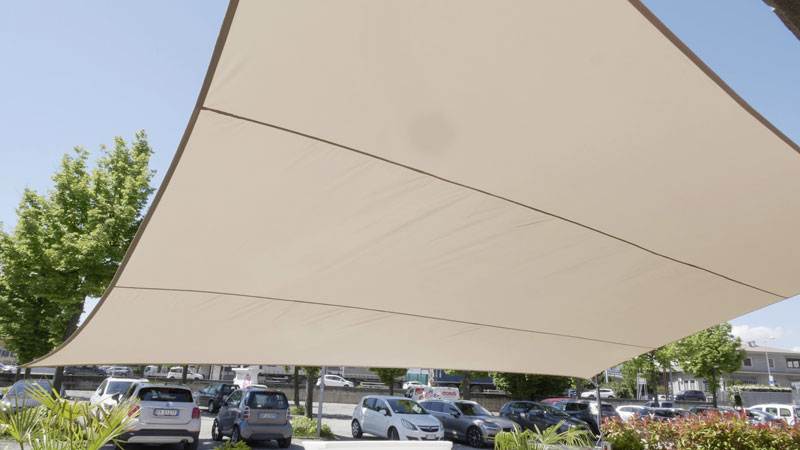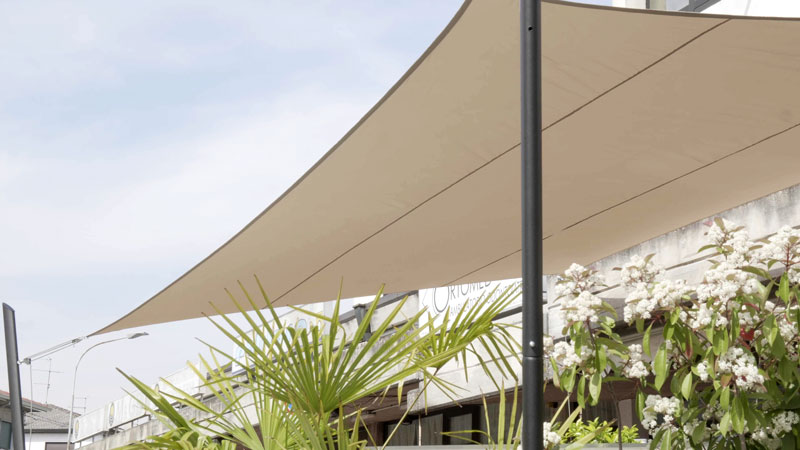 The installation was done in spring 2019. Receiving a lot of positive feedback from customers about the EasyShade and seeing that the outdoor space is very used, the owner then decides to invest in an Ivory Waterproof Solaria sail in spring 2020. The effect is magnetic and inviting, the shade sail is solid and bright, and welcomes many customers in a fresh, new and very elegant atmosphere. 

Changing to Solaria is a matter of minutes, all anchorages remain exactly where they are, simply by replacing the sail.
Thanks to Brendolà for sharing with us his excellent solution for furnishing and giving a touch of class to the outdoor space of the wine bar.
List of Products Purchased
1 x EasyShade 2.0 Waterproof Rectangle - White Colour 

2 x Kit Anchorage Wall Muscle x3- Beige  Nautical Rope

2 x Ulisse base 75° - Pole for sails in Anthracite colour

2 x EasyBallast - ballast base for poles

1 x Solaria Waterproof - Our best sail with radial cut - Colour Ivory