EasyShade Breathable Sun Sails rectangular or square.
Maanta EasyShade: functional and design coverage for every situation!
The shading sails of Maanta offer protection and are born to allow you to make more use of the space in the open area. This shade sail ensures maximum circulation of air, protection from heat and especially from dangerous UV rays, lending itself to any type of use: relaxation areas, play areas, pool edges, vehicle coverings and outdoor spaces of all kinds.
The polyethylene weight of 180 grams per square meter (above average) and sturdy stitching make the fabric particularly resistant.
The all-perimeter tape (unlike most products from competitors) allows a particularly high tension: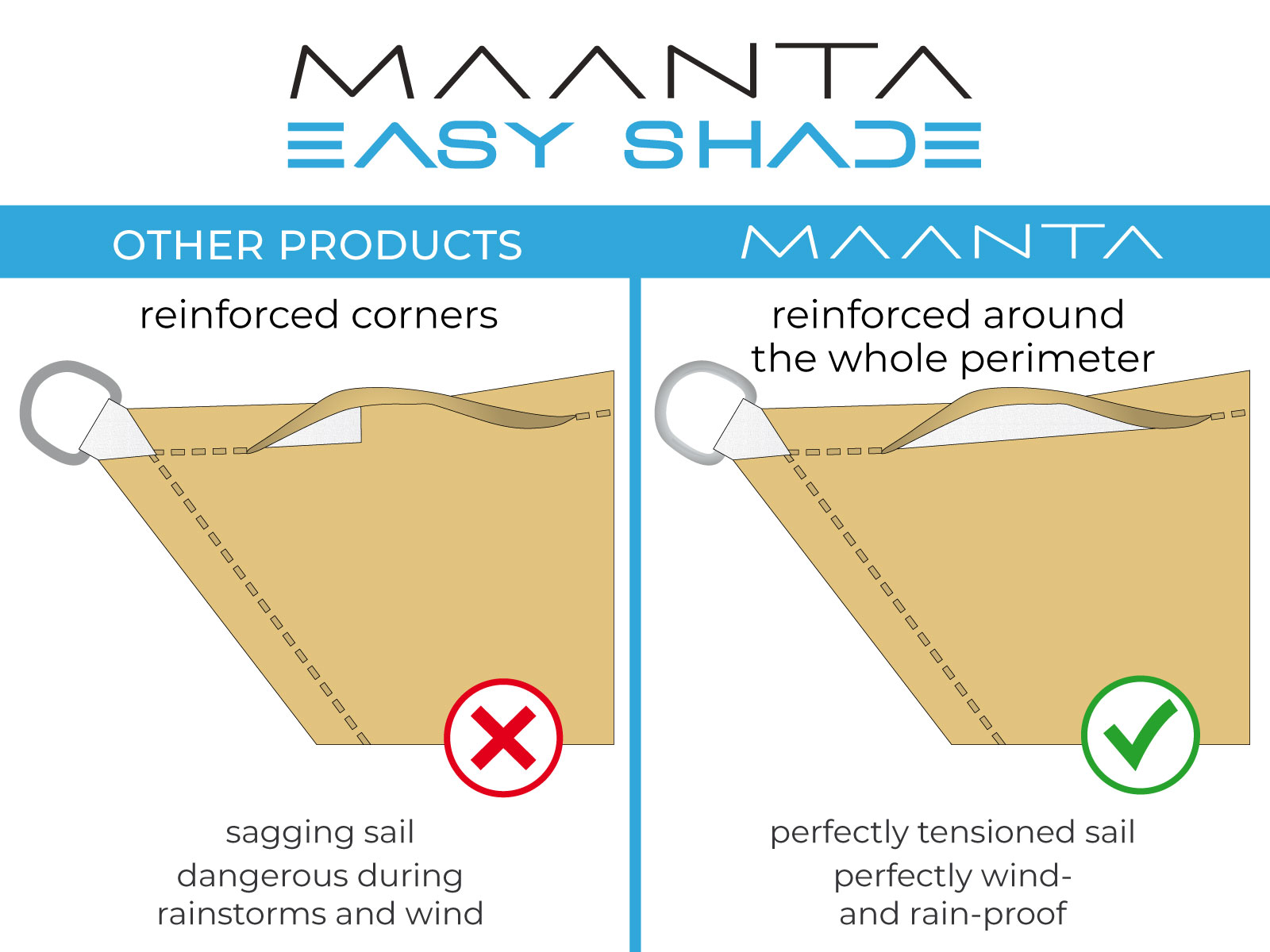 The rings in stainless steel (nautical grade) give the sail reliability and durability: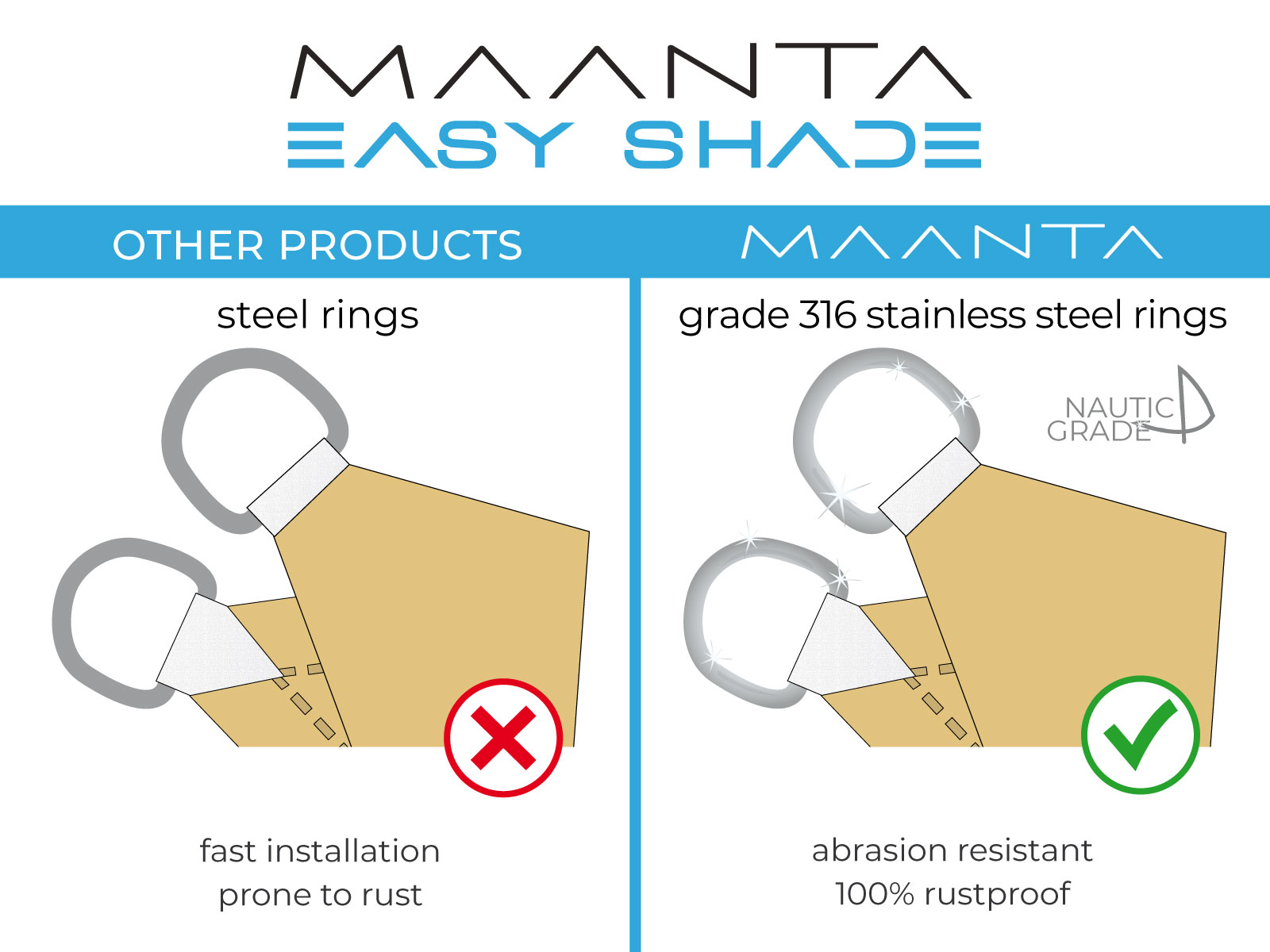 Thanks to the breathable fabric it is possible to let the wind pass through the cover ensuring maximum coolness in the summer. This type of shade sail is the most suitable in windy places.
Here are the characteristics of the breathable version in rectangular / square format:
100% virgin polyethylene (ensures better protection than recycled) high density (HDPE 180gr / m2)
Anti-mold, stain and tear resistant.
Effective protection against 90% -95% of UV rays (certified).
Internal perimeter reinforcement tape
D-ring rings at each corner in sturdy nautical stainless steel.
The wide variety of colors and sizes allow it to adapt to any situation. They allow shade and ensure maximum air circulation thanks to the breathable fabric: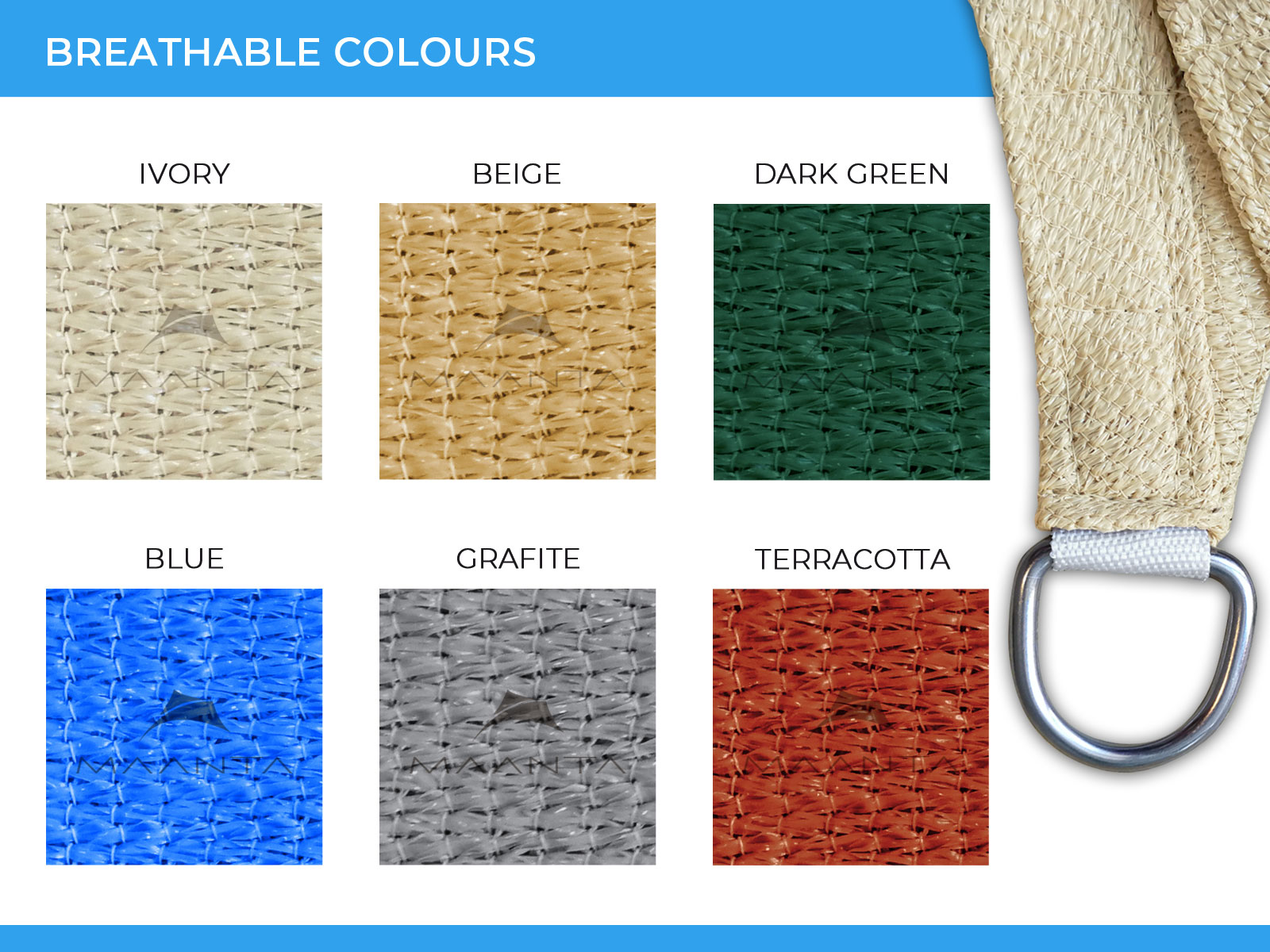 They can be easily used on the terrace, in the children's play area, in car parks, around swimming pools or any other external situation. Allow you to have more privacy
Easily installed / removable through our practical installation instructions.
Complete your project with our accessories (optional) choosing between wall anchor kits or our innovative aluminum pole.