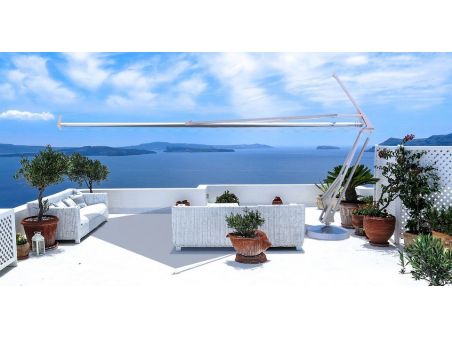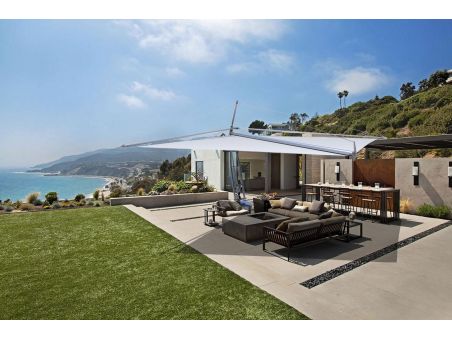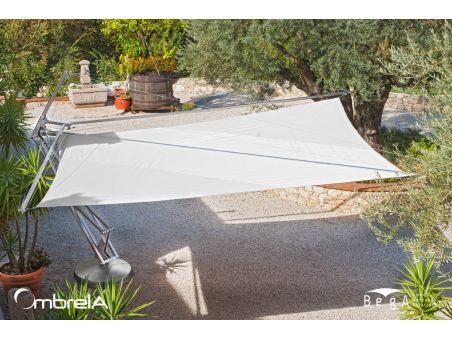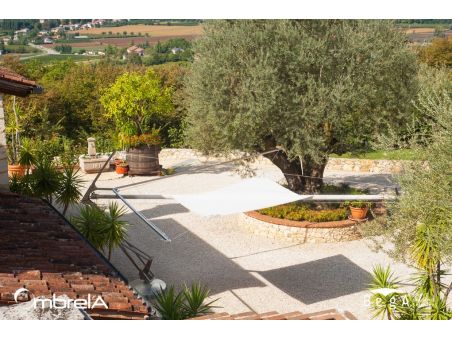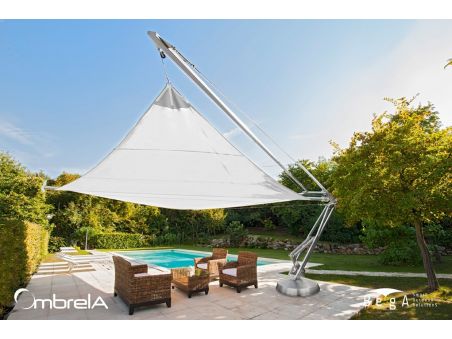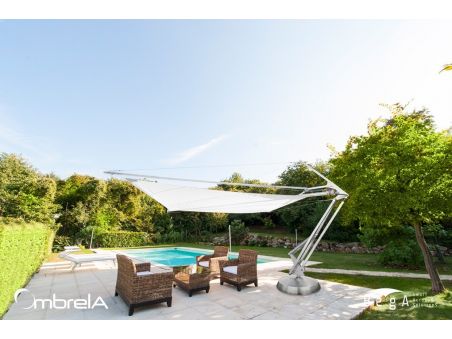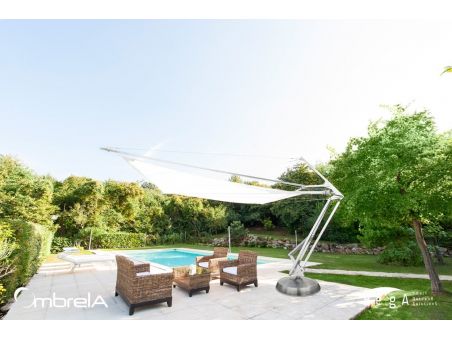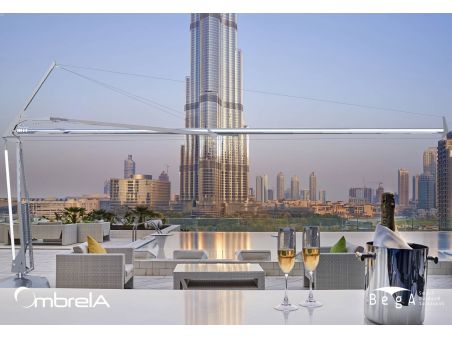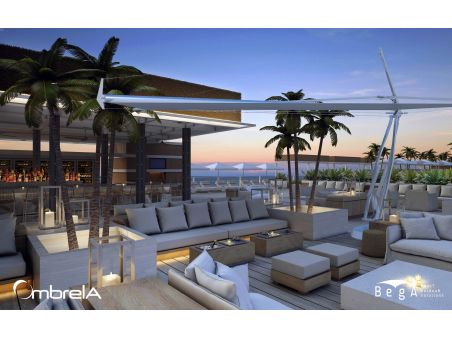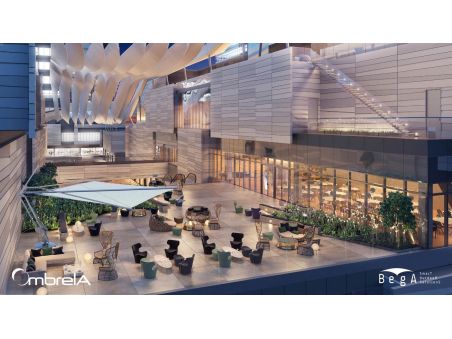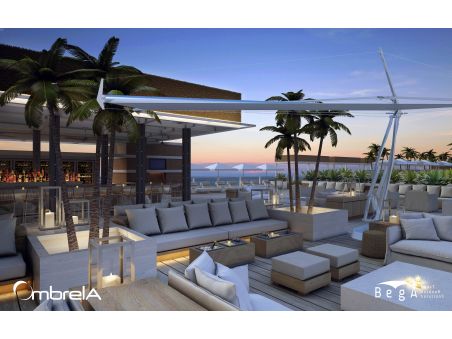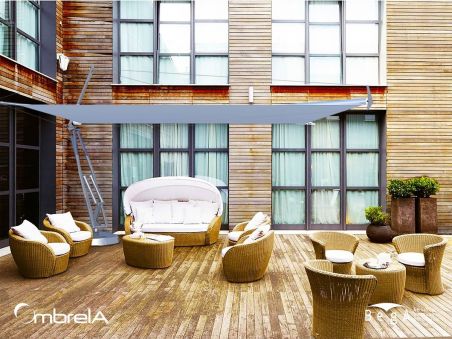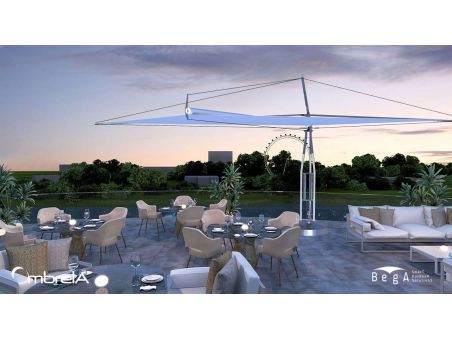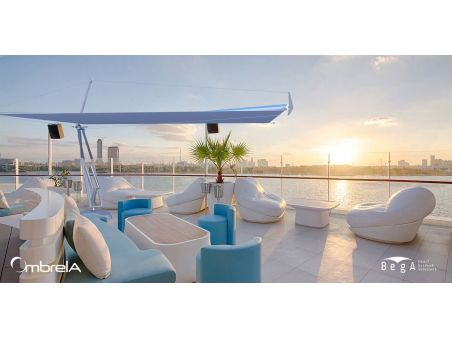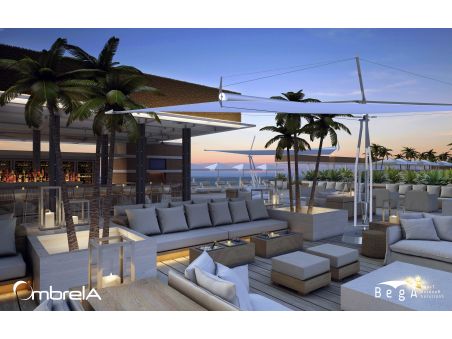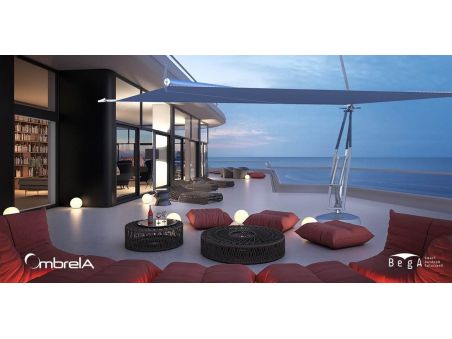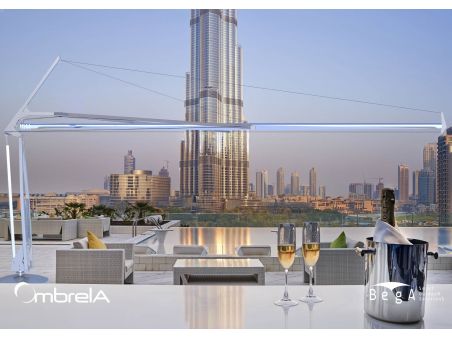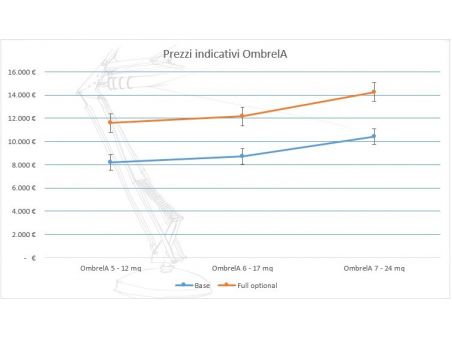 OmbrelA
Motorized Roll-Up Sail Umbrella
OmbrelA:  it is a truly innovative and design product: a motorized roll-up sail umbrella , capable of covering spaces up to 24 square meters
This product is no longer in stock with those attributes.
But is available with others.
OmbrelA - The Sail Umbrella by BegA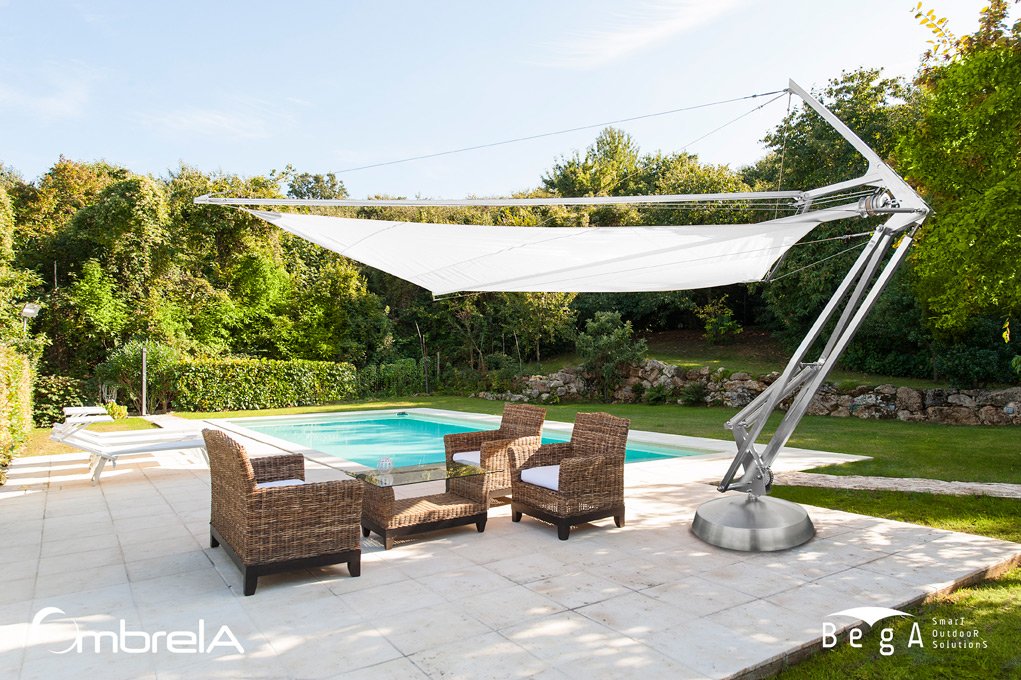 We present it on the Maanta website in preview: it is a truly innovative and design product: a motorized roll-up sail umbrella, capable of covering spaces up to 24 square meters, that is, more than 40% higher than today for sail  umbrellas. It is covered by 4 patents, both for the design and for the technical solutions adopted.
It has been designed and built to give the possibility of tilting both the main structure and the winding boom of the fabric and in this way it can effectively protect both the shadow cone and the extra rain.
Another extremely innovative technical solution introduced by BegA is certainly the constant tensioning of the fabric produced through the CtR mechanism. Thanks to this expedient the covering fabric will be able to effectively fight against the wind and will have a greater resistance.
OmbrelA is produced in 304 satin stainless steel in 3 different sizes, 12-17-24 square meters.
It is powered by Somfy and thanks to the latest technologies it can be safely controlled by a smartphone thanks to the Connexoon Terrace APP.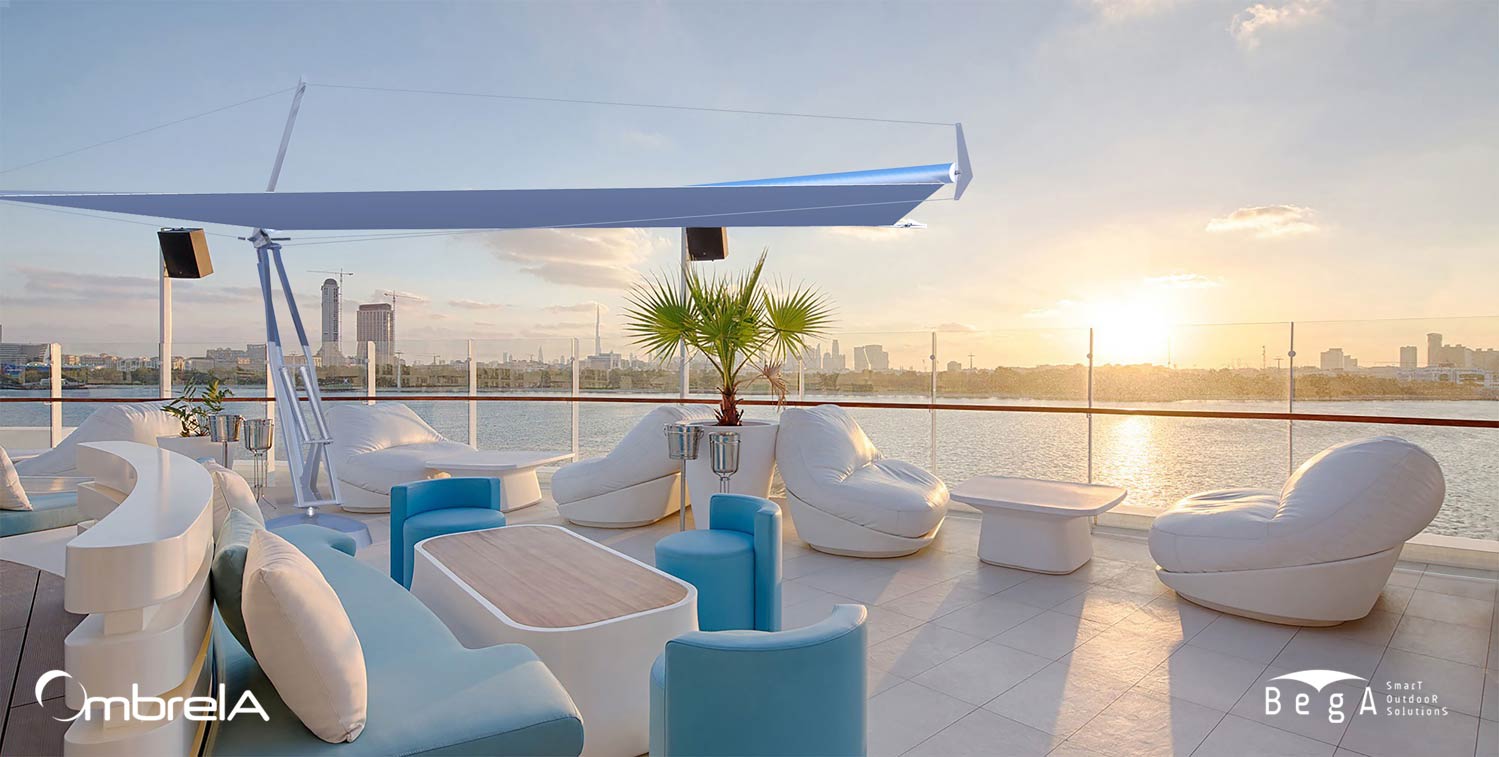 Please contact us for the availability in your country and how to order OmbrelA!