Maanta EasyShade Waterproof: functional and design coverage for every situation!
A practical shade sail, easy to assemble, extremely resistant. Available in numerous colors and sizes. The extraordinary quality / price ratio of the EasyShade shade sails makes them the ideal choice for who is approaching this type of covering.
The double PU cover and the polyester weight of 160 grams per square meter (above average) confer a very high degree of impermeability, strength and stability to the sail: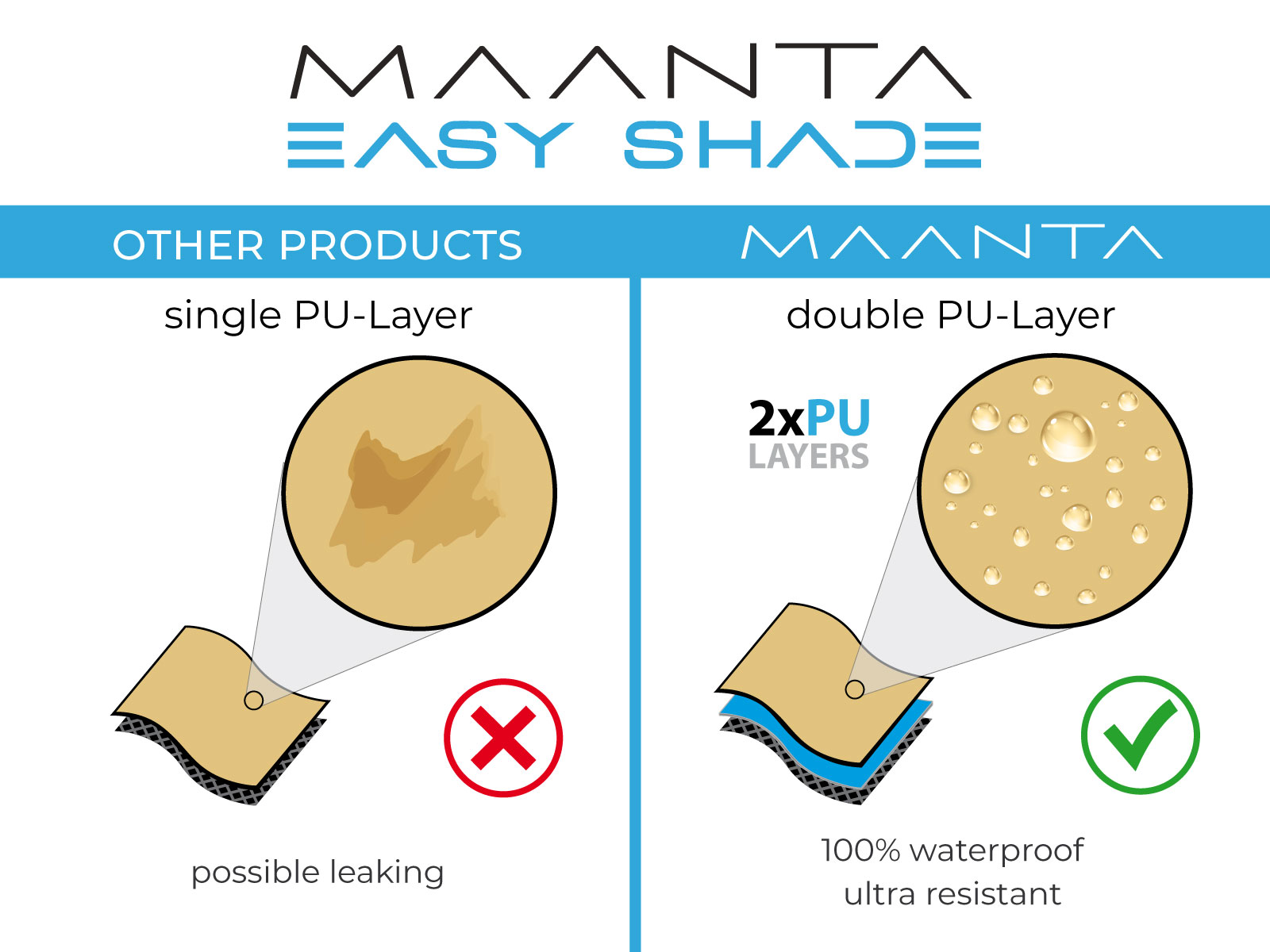 The sturdy stitching and the all-perimeter tape (unlike other competitors) allow optimal tensioning of the fabric: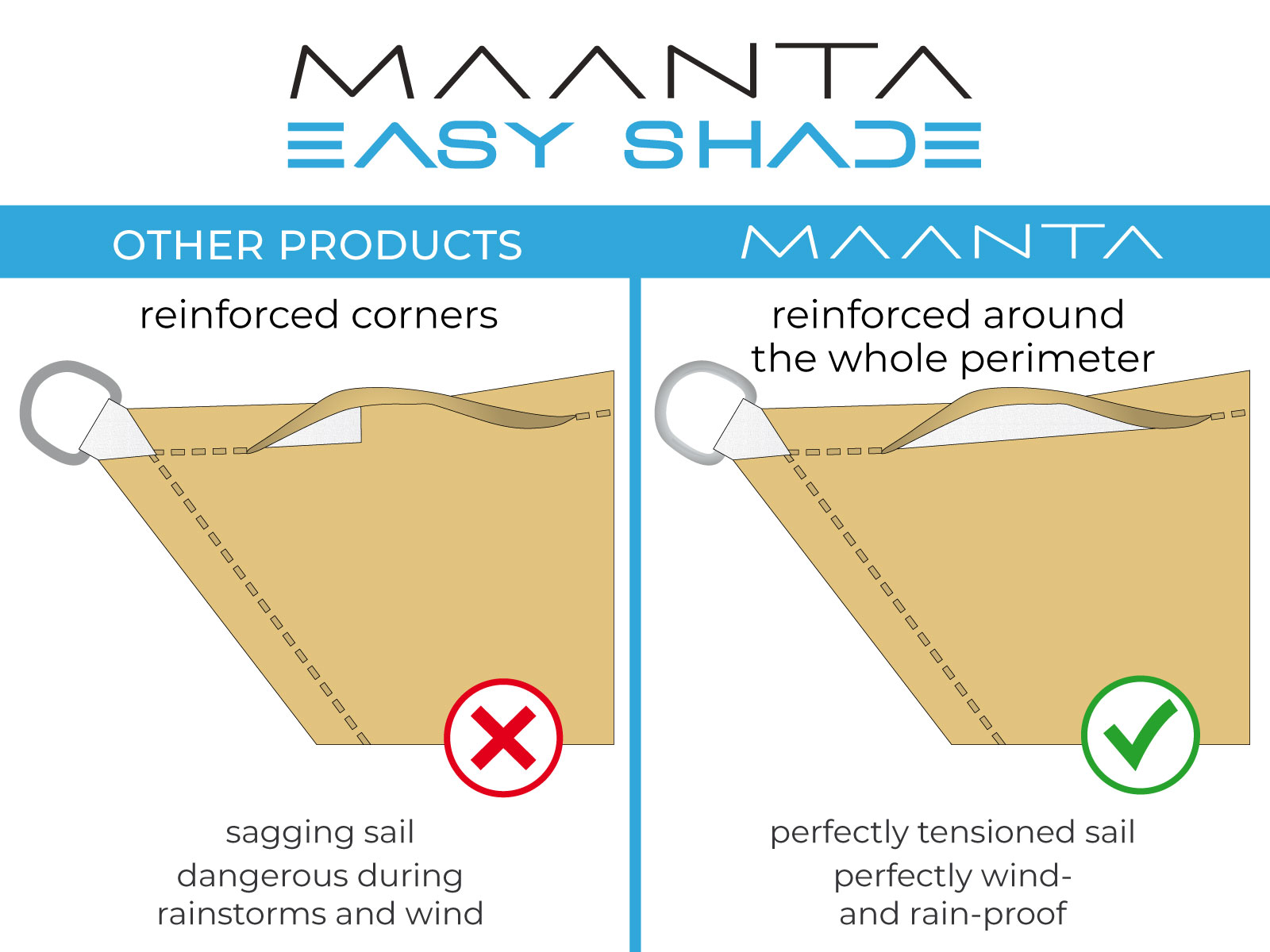 The rings in stainless steel (nautical grade) give the sail reliability and durability: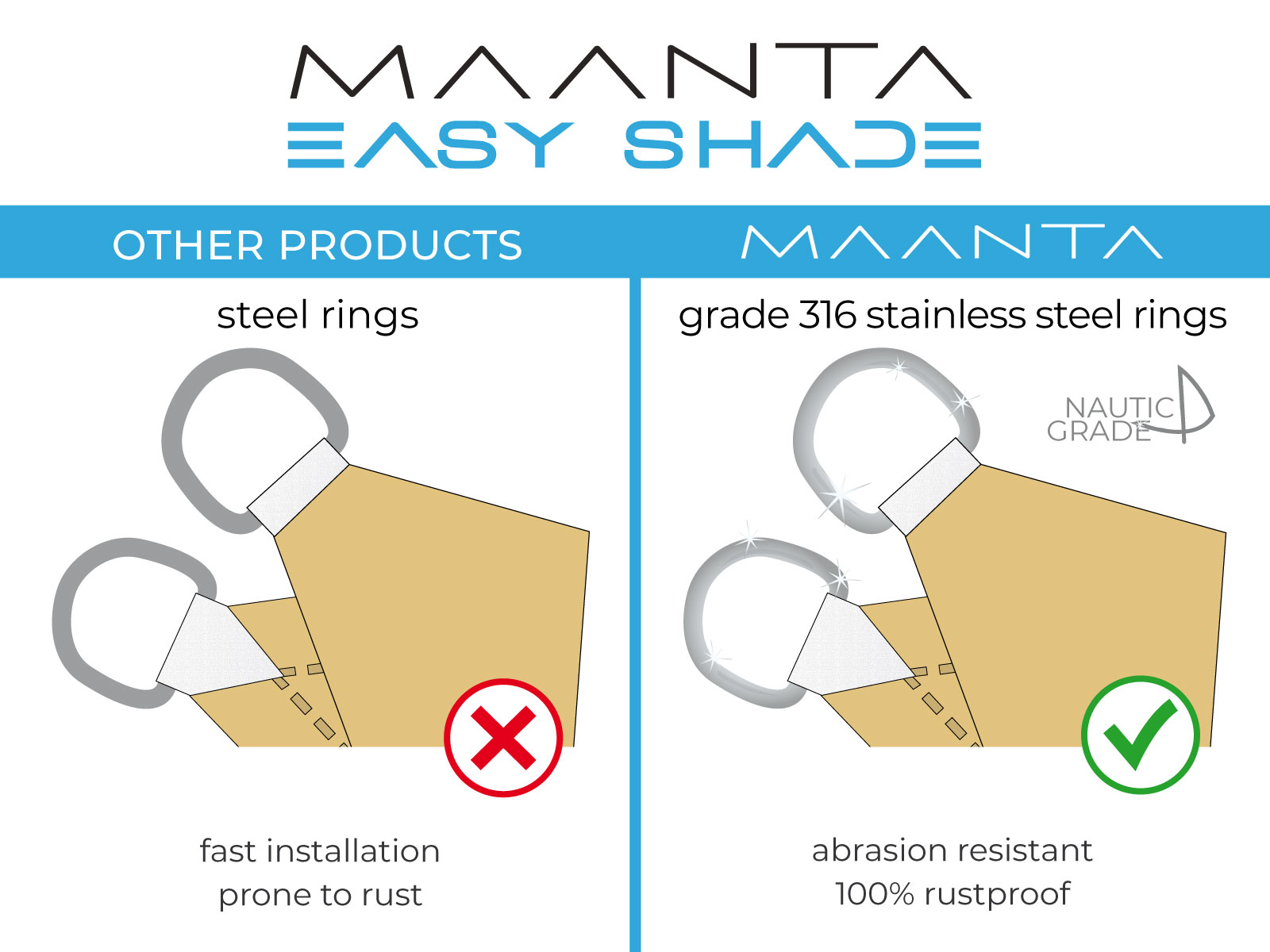 Here are the innovative features of Easyhade Waterproof:
High density polyester 160 gr / sm
Double PU cover
Stabilized 30+
Anti-mildew
Protection from 88% to 95% of UV rays
Machine washable up to 40 °.
Internal perimeter reinforcement tape
D-ring rings at each corner in sturdy nautical stainless steel.

Easyshade sun sails are available in the following waterproof colors:
White, ivory, beige, yellow, dove grey, graphite.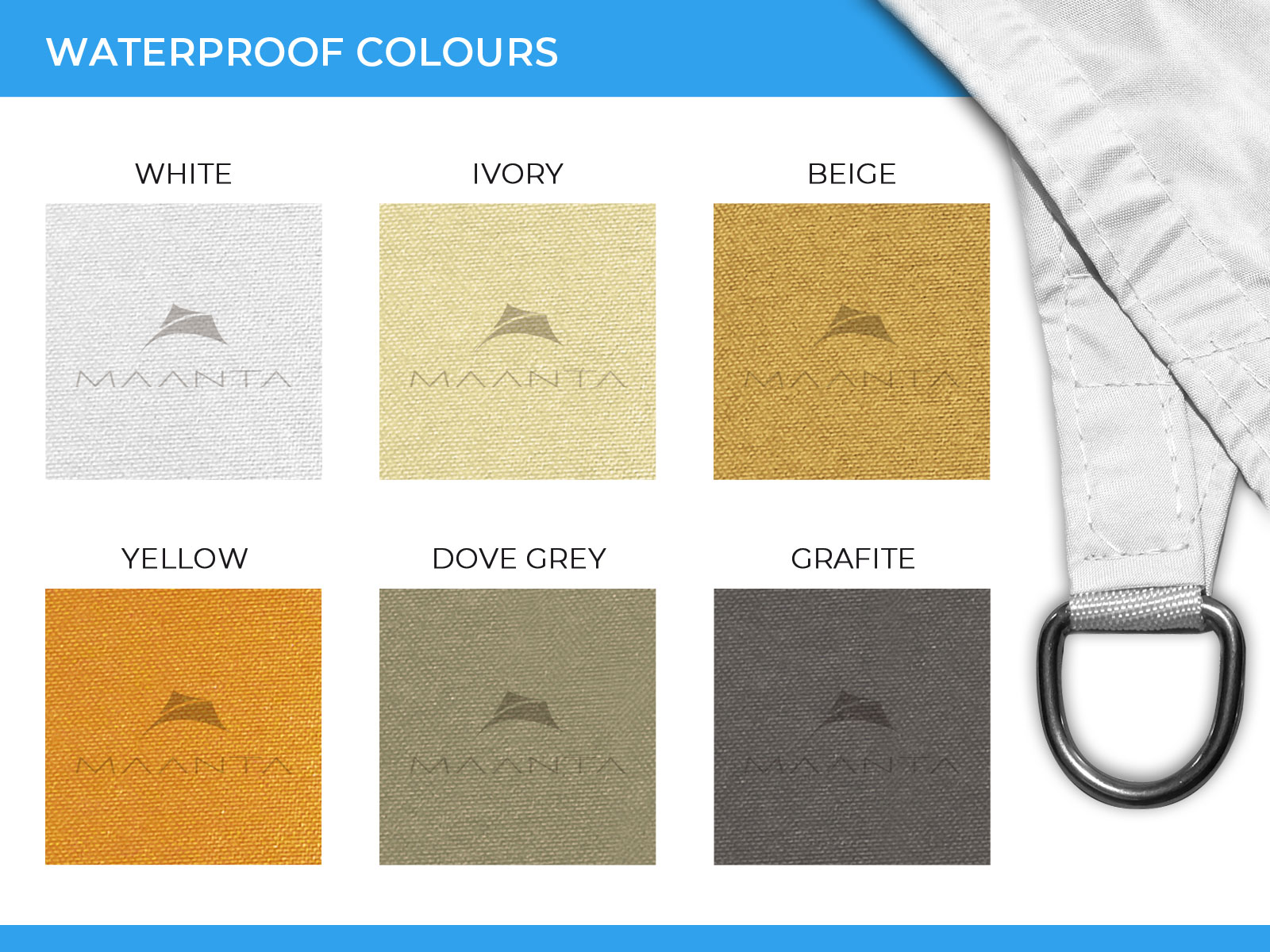 The EasyShade Waterproof sun sails are available in the following sizes:
3x2m, 3x3m, 3x4m, 3x5m, 4x4m, 4x5m, 4x6m, 5x5m, 5x6m.
From 2018 we also offer the following intermediate measures:
3.5mx4.5m, 3.5mx5.5m, 4.5mx5.5m, 5.5mx5x5m.
Complete your project with our accessories (optional) choosing between wall or ground anchor kits. The Maanta EasyShade Shade Sails are easy to assemble thanks to the practical mounting instructions.